Skyy2Win knows there is tremendous inherent power in school-based sports opportunities when everyone has equal opportunity to participate. And no grade levels are more vital than elementary and middle schools where life values, self-esteem, inspiration, confidence and even self-worth are instilled within the soul and spirit of our youngest citizens.
Baltimore City is the cradle of the metro area where the values that are planted can and should extend outward throughout the metro region. Home to over 600,000 residents, it is the namesake center of Metro Baltimore which totals 2.8 million residents… the 21st largest in the nation.
These are people of extraordinary diversity in culture, age, ideas, hopes, dreams, inspiration, beliefs, traditions, skills, education, color and wealth. Yet, amongst this extraordinary spectrum of diversity, there is one indelible commonality.
It is home. Our community. Where we all live.
Whether you live in Baltimore City, or the counties of Baltimore, Howard, Anne Arundel, Carroll or Harford, all Baltimore area residents share the same home and resources and care for our children and our families just the same. Unfortunately, equal access and opportunity for our children and families often fail to reach many of our community for myriad reasons, mostly impacting children at their most impressionable and vulnerable stages in life.
Especially in sports….
"It takes a village to raise a child," says Skyy2Win founder BJ Borden, referencing the ancient African proverb that has been imbued in cultures worldwide today.
"Schools, teachers, parents, families, neighbors, businesses, community leaders, caretakers and literally all aspects of the community are crucial in raising our youth, and every single one us naturally brings together this promise," says Mr. Borden. "When our children – our community's youths – are supported and nourished mentally and physically on equal footing, then everybody in the community prospers."
Skyy 2 Win Youth Foundation was created to inspire, create and support partnerships that will bring human focus to raising our youth using sports as the medium in which all can participate at any level of competition from clinic and recreation to high-skilled competitive sports in schools and other community-based programs.
The collaborations of partnerships not only bring kids the joy, self-confidence and personal values of participating in sports, they also involve them in community functions while developing important skills that will help lead them to promising lives and contributions to society.
"A child may not only play a sport, like basketball, but they can also learn to become a certified basketball referee and make money officiating youth games," Mr. Borden said. "We are bringing this opportunity to the community starting immediately with veteran partners in Baltimore area youth sports."
Maryland Youth Basketball Officials Alliance (MYBOA), established by area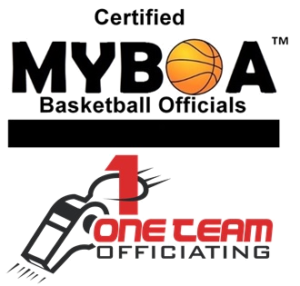 veteran youth basketball administrator and certified basketball official Eric McLamb, will anchor Skyy2Win's referee training program.  The Baltimore sports officiating program, OneTeam Officiating, founded by veteran sports official and area youth sports referee assigner Omar Sabah of Baltimore, is an integrated partnership with Skyy2Win and MYBOA to coordinate placement of the certified youth referees with officiating assignments.
Essential to this collaboration is NEWfit, Baltimore City's nonprofit core youth sports organization offering year-round recess and competitive athletics to elementary and middle school students who typically lack access to recreational activities of any kind.  Founded by Baltimore native Kevin Anderson in 2012 as a fitness and creativity summer program at Walter P. Carter Elementary/Middle School in Baltimore City, NEWfit today offers 15 sports for K-8 students, staff and parents at over 80 schools in the city. (Read about NEWfit here.)
While Skyy2Win will introduce multilevel opportunities for youth in sports that extend beyond the sports itself, it will also support and highlight the efforts and activities of other organizations in the metro area that bring sports and life values to youth and the community.  Programs such as HCYP Basketball in Howard County, Baltimore City Recreation & Parks youth sports including the Baltimore Neighborhood Basketball League (BNBL), local area food banks and educational centers are part of Skyy2Win's extended networking linkages that can come together to ensure every child can grow and develop with hope, self-esteem and personal success.
And it does not stop there.  Metro Baltimore can be a national model for healthy development of youth through sports. Skyy2Win has partnered with LeagueApps the nation's largest team-driven organization in youth and local sports that helps organizers, coaches and parents make sports happen in partnership with our local youth. LeagueApps will serve as a conduit of information and social connectivity with millions of youth sports caretakers nationwide.
This is Skyy2Win… it's core mission is to ensure every child has equal footing in the community through sports, empowering the entire community to make sure all children are successfully and healthfully involved, regardless of culture, skill, finances, ethnicity or life's ambitions.
Every child!
---