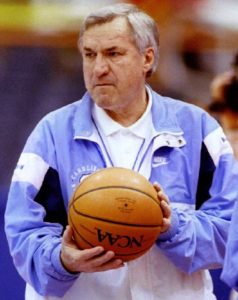 Welcome to
THE DEAN'S DEN
Coach Dean Smith is called a "coaching legend" by the Naismith Basketball Hall of Fame. Known as the coach who cultured Michael Jordan and launched him on his path to become the greatest player of the game, won two national championships, appeared in 11 Final Fours, and won 879 games in his tenure at the University of North Carolina, Dean Smith's legacy is in the values he imparted to his players and the game itself that place him in penultimate class as one of the greatest coaches of all time.
Skyy2Win is pleased to present Dean's Den as a place and resource where coaches and players can unlock their greatest potential and hone their skills in both coaching and playing the game and applying those values to optimum personal growth and success in life. Check out the links, articles and videos that you will find help both helpful and inspiring!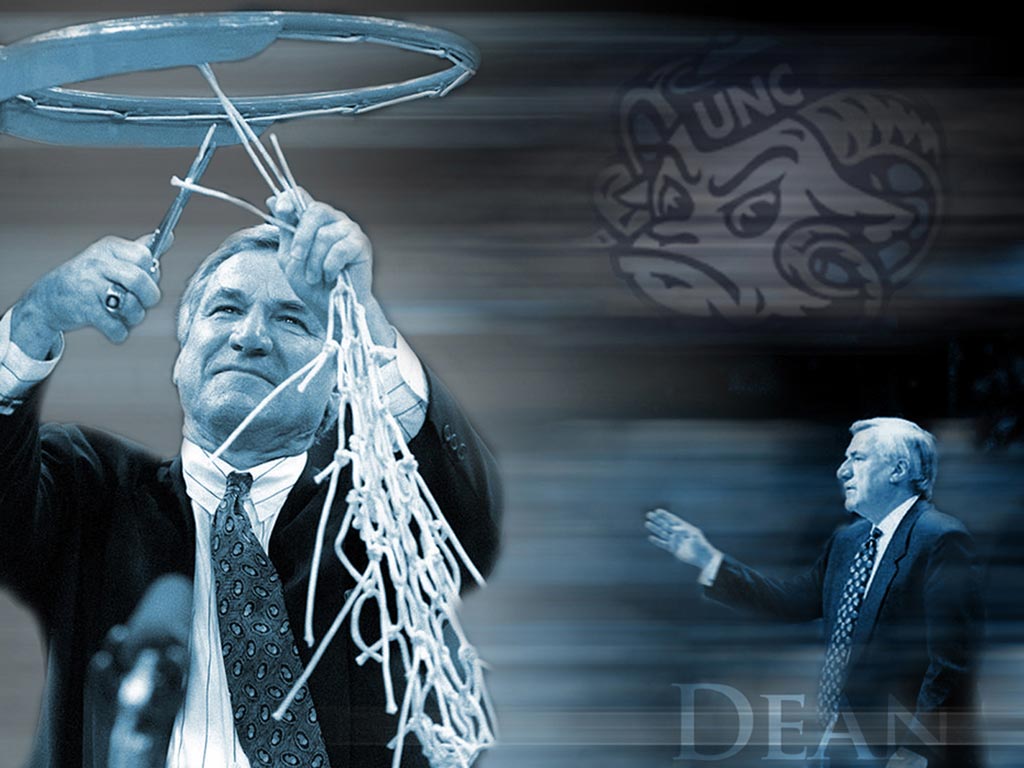 The Essence of Coach Dean Smith: This video says it all about the essence of Coach Dean Smith and his magical, meaningful relationship with the players he coached, his respect of other coaches, and the game itself. (5 min, 17 secs.)
Michael Jordan's Iconic Turnaround Shot Started at UNC: MJ's favorite shot throughout his pro career started at UNC.  Listen to him talk about it. (35 secs.)
Pat Summitt: Building a Championship Defense: Any good coach will tell you defense wins games.  Tennessee Lady Vols Hall of Famer Pat Summitt teaches defense to win championships. A coach's must-watch! (3 mins, 45 secs.)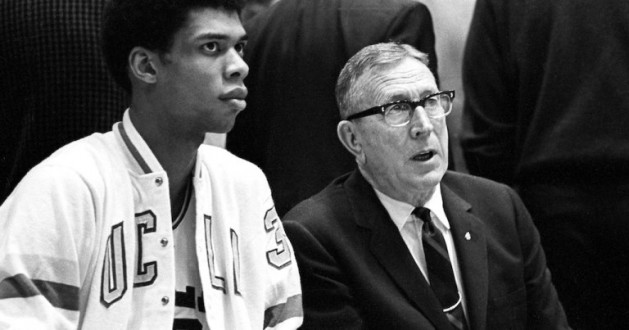 John Wooden: Coaching Wisely: Known as perhaps the greatest coach of all time, UCLA Hall of Fame Coach John Wooden, who won 1o NCAA National Championships, along with 12 Final Four trips and 664 victories in his 29-year college head coaching tenure, explains the true value of coaching.  (2 mins., 53 secs.)
Coaching that Helps Your Team Conquer Anything: Even the greatest players are in awe of legendary coaching… and team work! Watch how simple coaching wisdom won the 1992 NCAA National Championship in the final seconds after being down. (2 mins., 54 secs.)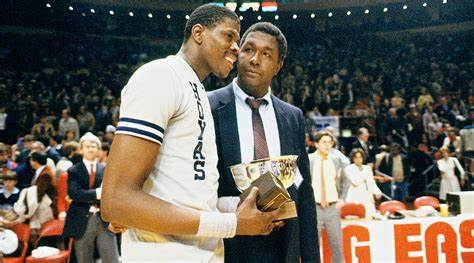 Videos: https://youtu.be/b0w3jN0pKkE and https://youtu.be/xoA1lOWKlXU
John Thompson's Way - Barrier Breaker Legendary Hall of Famer: John Thompson was the first NCAA African American Head Basketball Coach who changed the lives of super talented athletes on and off the court throughout his career.  See how he did it through the eyes of those athletes. (4 mins., 42 secs.)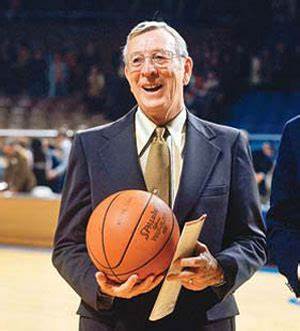 John Wooden Coaching Tips:
1. Be completely impartial and show no favoritism, but remember that no two players are alike and that each must be treated according to his own individual personality.
2. Be easily approachable by the players and sincerely interested in all of their personal problems, successes, and failures.
3. Have one team of which all squad members are parts. Never refer to them as regulars and substitutes in any way that might be embarrassing to some. Try to develop the feeling that the player who may be called upon very little for actual playing time may be very important in the overall picture and he must be ready when called upon.
4. Be very careful about publicly criticizing an individual. Usually follow severe criticism with a pat on the back or reference to something that he may do well. Approval is a great motivator.
5. See that the defensive players and play makers who do not make the headlines receive appropriate praise and commendation in front of the others. Work to get cooperation from media people on this.
6. Permit no criticism or razzing among teammates. They must help each other.
7. Jealousy, egotism, and selfishness must be eliminated.
8. Earn the respect and confidence of the players.
9. Respect and study the individuality of each player.
10. Teach loyalty, honesty, and respect for the rights of others and a sense of responsibility. Teach players to respect the rights of others before their own feelings and to respect the feelings of others before their own rights.
(Excerpt from "Working With Your Players," in John Wooden's 1965 book, Practical Modern Basketball.)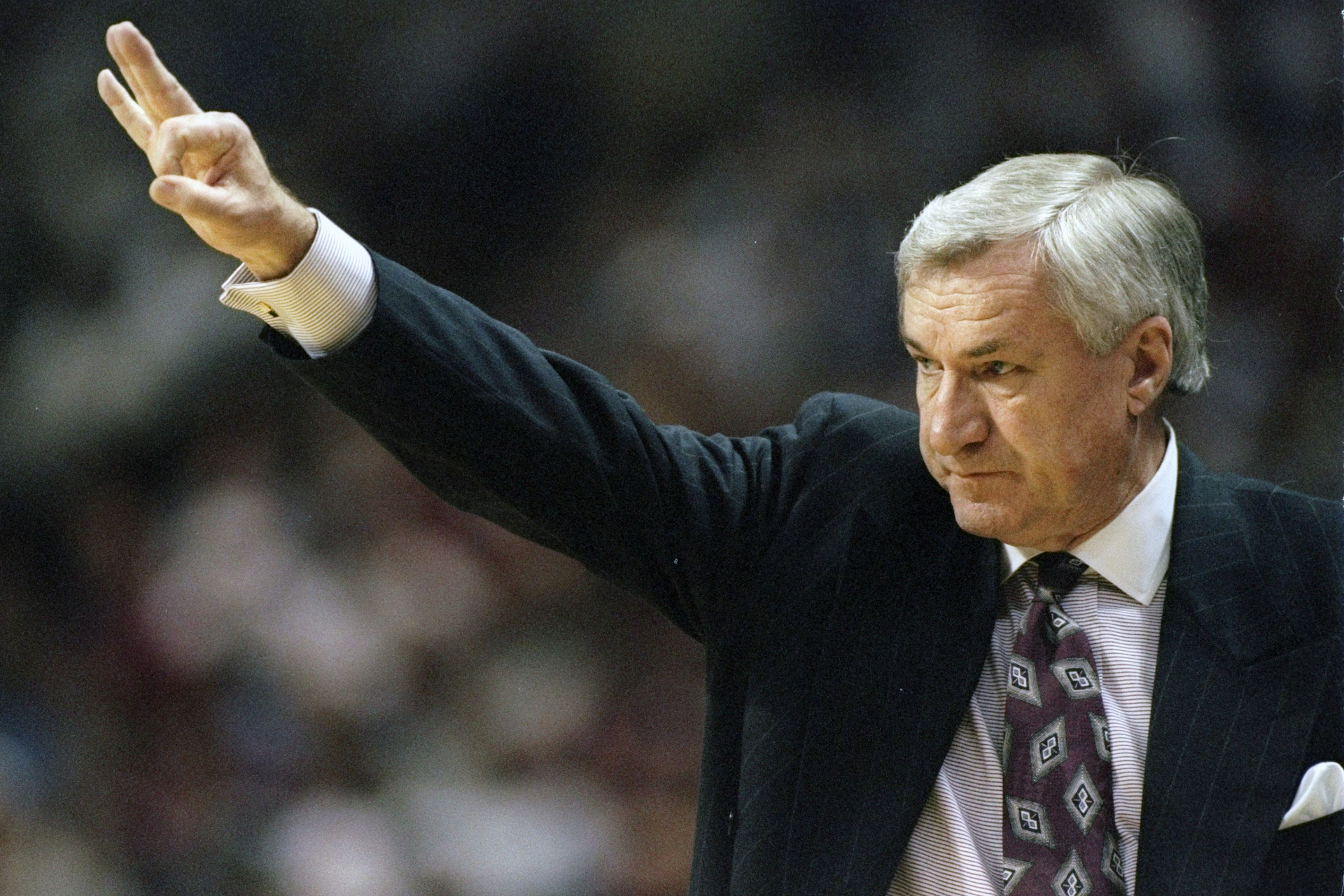 Coach Dean Smith: Ten Leadership Lessons
1. CARING
The hallmark of the Carolina program is Coach Smith's genuine life-time caring and concern for all of his players, managers, and support staff. As former player Phil Ford once said about Coach Smith, "I got a coach for four years but a friend for life."
2. COMMITMENT 
Coach Smith: A leader's job is to develop committed followers. Bad leaders destroy their followers' sense of commitment. 
Seems like a generation ago, athletes automatically respected their coaches. However, today's athletes now make coaches earn their commitment, respect, and trust. Have you earned your athletes' commitment? For the most part, do your athletes listen to you, respond to you, and respect you? Your job as a coach is to be worthy of their commitment. This is obviously not an easy task but one that strikes at the core of credible coaching. Earning your athletes' commitment depends largely on your credibility. 
3. WHAT DO YOU EMPHASIZE? 
Coach Smith: At the top of the practice day was an offensive and defensive Emphasis of the Day and the players had to learn the Emphasis of the Day and the Thought for the Day. They knew I might call on them in practice to repeat them. If they didn't respond correctly, the entire team ran. ... If there's an emphasis but it's not enforced, it becomes counterproductive. 
4. SERVANT LEADERSHIP 
Coach Smith: The coach's job is to be part servant in helping each player reach his goals within the team concept. 
Coach Smith was practicing servant leadership long before it has become the popular management principle it is today. Your job as a coach is to put the needs, growth, and development of your athletes ahead of your own. It must be about them and not about your career, your reputation, or bank account in some cases. 
5. CONFIDENCE-BUILDER 
Coach Smith: I'd get on the players if I needed to, but it was also important to praise them for the good things they had done, especially on the road, where they faced enough adversity without my piling on. I wasn't as critical during games as I was at practice. Players needed confidence during games more than criticism. 
What is your ratio of confidence-building praise to criticism when you coach? 3:1 or 1:3? Your athletes will appreciate having you in their corner as the battle opponents, officials/umps, opposing fans, and adverse weather conditions. 
6. TEAM BUILDING 
Getting your athletes to accept their roles is one of the biggest challenges of coaching. Your starters typically don't have much problem with their roles; however, it's a different story for your subs - especially if their parents and friends are telling them they deserve to be playing. 
Once preseason is over and you are fairly set on your athletes' roles, invest the time to sit down with each of them to discuss and clarify their roles. Let them know where they stand and the two or three things you will need and expect from them this season to be contributing members of the team. 
continued... 
7. SENIOR LEADERSHIP 
Coach Smith: Senior leadership was crucial in having a confident team. Those players had been in our program for four years and knew what we wanted and what it took to get it. They were able to mentor the younger players and give them a heads up on what to expect in different situations, especially on the road, where we faced hostile crowds. 
8. DISCIPLINE 
Coach Smith: Discipline is very much a part of building a team. Events and actions that are counterproductive to teamwork should be punished, and the punishment must be meted out fairly, consistently, and promptly. In enforcing discipline, there can be no exceptions, no favorites. Players accept punishment that is fair and consistent. They know when they've done wrong, and allowing them to escape punishment is another way to destroy the team. Inconsistent punishment is impossible to defend. 
Discipline is a necessary part of an effective team. Athletes will try to push the envelope when they are slacking off, showing up late, not getting good grades and/or going to class, and having hyperactive social lives. As Coach Smith reminds you, you must be fair, consistent, and prompt when enforcing your team's rules and standards. 
9. CLASS 
Coach Smith: A lion never roars after a kill. 
Whether the proliferation of taunting, flamboyant celebrations, and other attention-seeking antics by today's athletes is due to it being highlighting on ESPN's SportsCenter or incorporated into today's video games, it's classless. The most respected athletes let their play do the talking rather than woofing about it. Encourage your athletes to conduct themselves with class whether they are winning or losing. 
10. PRIORITIES/PERSPECTIVE 
Former player Scott Williams on Coach Smith: Winning was very important at Carolina, and there was much pressure to win, but Coach cared more about our getting a sound education and turning into good citizens than he did about winning. 
Coach Smith always kept the bigger picture in mind. And because of it, he has the utmost respect of his players, staff, and the coaching community world-wide.